Hey!
I hope you all are having a nice week! I'm still struggling here with our tech problems, but I linked up my living room to the Roomspiration event going on in blogland right now!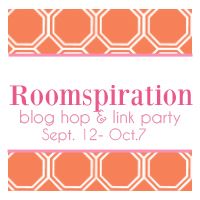 Definitely check it out and link up!
I linked up my post about our living room....here
. And....also, our living room once I added our silhouettes here.
Be sure to check out some of the great rooms! It's dropping down to highs in the 60s this week--lows in the 40s, brr!--so I'm looking forward to settling down and checking out some great rooms!